The Ultimate
Answer
When is the moment a driver becomes one with the car?
Is the thrill of track driving and daily comfort contradictory?
How can we realize the accumulative experience of motorsport and thousands of Ngineers?

This is our answer.
ELANTRA N
Code Map
Each and every code is dedicated to the Ngineers behind the development of ELANTRA N.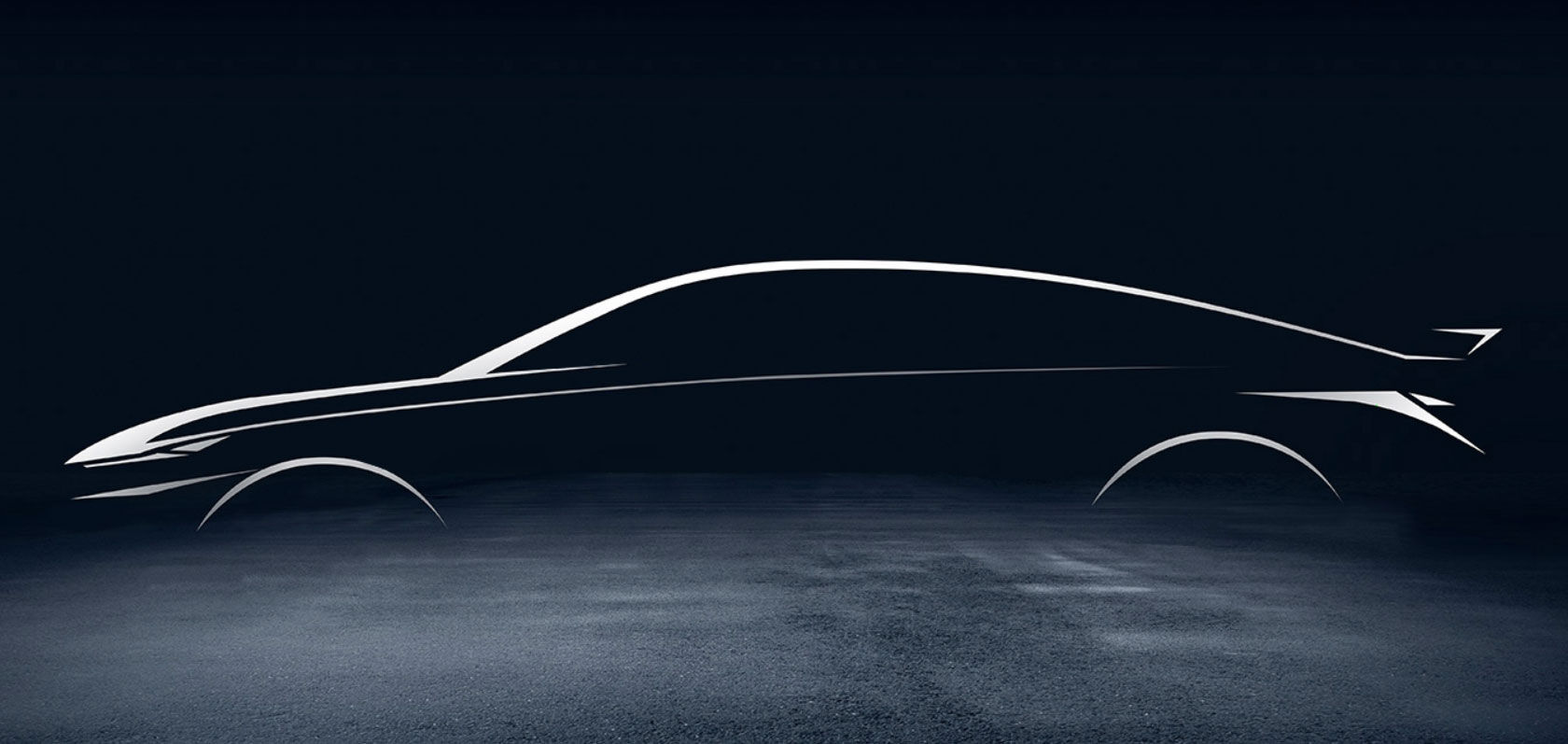 CODE

DA

NAME

Duct-style Airguard

DESCRIPITION

For maximum cooling on the radiator surface, airflow is guided by duct-style airguard. This maximizes speed, improves aerodynamic, fuel-efficiency, and cooling ability in extreme conditions.
Performance
The most advanced
and balanced N
ELANTRA N is powered by a 2.0T flat power engine which produces maximum power of 280 ps and torque of 40.0 kgf·m.
Its powertrain is offered in 8-speed wet DCT and 6-speed MT. The 8-speed wet DCT provides 3 N exclusive features (NGS, NPS, NTS),
while rev-matching technology is applied on the 6-speed MT to maximize exhilaration when downshifting.
Power
Max. torque
0-100km/h
Tamed Corner Rascal
The middle ground between a corner carving machine and daily corner rascal.
There is no need to resist your desire to devour corners.
ELSD

(Electronic Limited Slip Differential)

Actively distributes torque between the inner and outer wheels when cornering.

This enhances dynamic performance, allows faster corner exits and minimizes understeer by optimizing wheel slip and weight transfer.
ECS Gen.2

(Electronic Controlled Suspension)

A different range of damping force based on speed, driver input, road condition and driving modes provides better ride and handling performance.

This 2nd generation ECS allows the widest range of suspension setting ever, from extreme track situation to going on a family road trip.

Torque Feedback

R-MDPS

Improves steering consistency and precision in any driving condition through the robust torque feedback logic,

providing a more precise steering experience when carving corners.
Wider Tire

The ELANTRA N is the first N model to be offered Michelin Pilot Sport 4S 245/35ZR 19 inch tires.

These high performance tires are offered as standard, providing superior grip in every phase of cornering.
Dual Compound Bush

2 types of compound bushes are applied for ride comfort and firm handling, respectively in the vertical and horizontal direction.

This is one of the key factors that make ELANTRA N an ambidextrous performance car.
Inspired by motorsports
True high performance cars are meant to race.
ELANTRA N is a manifesto of motorsport experience.
Integrated Drive Axle

Inspired by WRC rally cars, the drive shaft, wheel hub and bearing have been developed into one integrated drive axle.

This is beneficial in terms of withstanding extreme lateral g-force, weight reduction of 1.7 kg and noise reduction.
Rear Stiff Bar

H-shape multijointed rear stiff bar increases body rigidity by 29% compared to the base model.

Not only does this improve ride & handling, the red color adds to the overall sporty look.
4 Point Strut Ring

Originated from racing cars, the strut ring has been reinforced with an additional connection point.

4 point strut ring connects the suspension and body tightly, improving ride & handling precision.
Braking performance
like no other
The fundamentals of braking power is not to be overlooked.
Even the smallest detail has been refined to maximize brake cooling and responsiveness.
Air Guide

The air guide, originated from motorsports, improves braking performance by allowing air to flow directly towards

the brake to cool off the heat generated from braking.
Dust Cover Cooling HoleThe size of dust cover has been minimized and holes have been added to cool the brake disc from the guided airflow.
Larger Brake Discs

Increased disc size of 360 mm enhances heat endurance capacity and braking performance.

With a wider tire, ELANTRA N's braking performance places at the top of its class.
Bespoke sensory thrill
Precisely engineered sound to suit your N mood. Feel your heartbeat flutter in harmony.
N Sound Equalizer

(NSE)

N Sound Equalizer amplifies dynamic driving sound in harmony with the famous N exhaust sound through interior speakers.

Drivers can select between sporty, high performance and TCR mode and even customize three different tones and levels.
Linear Variable Exhaust Valve SystemThe N exhaust sound has been restructured and refined by adding linear variable valve setting from 0 to 100. When you are idling in normal mode, creep booming will be minimized. While on N mode, fully opened valve generates exhaust sound that suits your N mood.
Design
Undeniable sportiness
The agility and dexterity of ELANTRA N stand out even at a standstill.
The iconic semi glossy black pearl mask completes ELANTRA N's low and wide stance.
Low & Wide DesignSemi glossy black pearl mask, front lip spoiler, rear diffuser and wider tire maximize ELANTRA N's low and wide stance.
3 Bridged Spoiler WingWing type spoiler improves aerodynamics for maximum speed and faster corner exits.
Uncompromised practicality
A driver focused interior allows you to fully immerse into the driving performance of ELANTRA N.
Experience what it means to build an emotional bond with the car.
Lowest Seat Position

With N light bucket seat and 10 mm lowered seating position, the lowest among N models,

a deeper connection between the driver and vehicle is formed. The overall center of gravity is also lowered.
Rear Seat RoominessCarrying over the excellence of the base model, ELANTRA N boasts the most spacious rear seat roominess among its competitors.
Technology
Invigorate
your track drive
Every driver is entitled to fun on track.
Monitor your every drive and unleash the potential of your car.
Hyundai N AppThe Hyundai N App saves and analyzes every aspect of driving data from speed, lap time to g-force and more. It also allows drivers to compare driving performance with others, providing the opportunity to learn and grow as an Nthusiast. (Currently available only in S. Korea)
New Infotainment SystemEnhances readability and visibility of various driving information.
It also helps track the driver's current location on track and automatically records lap time in real time.
| | |
| --- | --- |
| | The all-new ELANTRA N |
| Engine | 2.0T GDi |
| Transmission | 6MT / 8 DCT |
| Power (PS) | 280 |
| Max. torque(kgfm) | 40 |
| Top speed (km/h) | 250 |