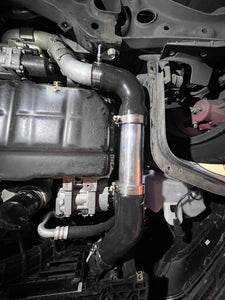 Made in Canada, Veloster N Hot Pipe Upgrades are here!
We now offer a 2.5'' hot pipe upgrade for the VN, we are working on the KN and EN as well!
This pipe will drop IAT slightly as we found in testing!
Expect to see more N75 Motorsports products, intakes, cold pipes, intercoolers, exhausts and more!! Intakes for the VN are next!!
Made In BC Canada 🇨🇦💪👌
---