---
---
IN STOCK IN PERFORMANCE BLUE FOR 6SPD ONLY - DCT ON ORDER
 Product Description
*This does not fit DCT cars! We are currently working on a version for it!*
A set of six coolant hoses for both the Hyundai i30n and Veloster N, which replace six of the OEM rubber hoses in the coolant system. 
Forge designed these silicone hoses to withstand pressures that can be experienced on tuned and remapped engines. They will long outlast the original hoses and with our limited lifetime warranty on all Forge products, you can be sure these hoses won't let you down.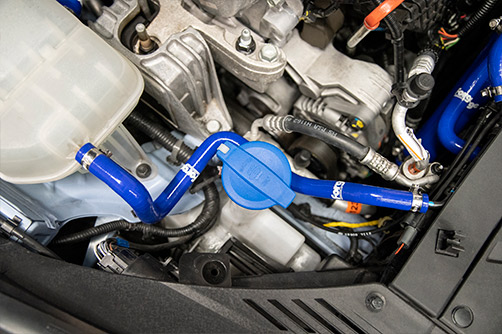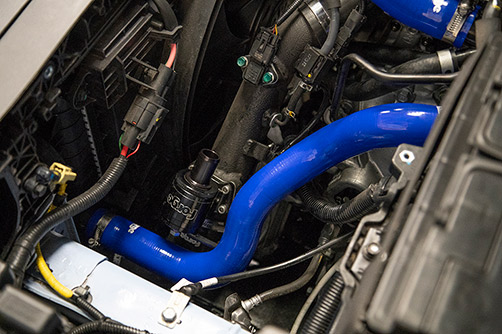 Complete with all hose clamps required.
Available in red, blue, or black - Please select your choice in the options above when ordering.
We recommend you give yourself one hour to two hours to install all the hoses, remember that you will have to drain your coolant to fit these so make sure to have a tray to catch all the coolant.

---