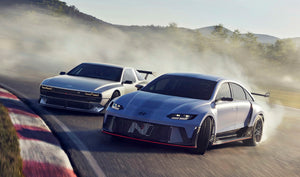 Bought a new Hyundai or Kia? Well we want you to get the most of it! Here are our tips for new owners!
Just bought a new car? In love with that new car smell? Well there is some stuff you should know about!
First off at N75 Motorsports we suggest a oil change at 300km, 200 miles, the reason for this is wear and tear that happens almost from the first engine start. You will surprised to see how much metal will be in your first oil change. Always use a WIX XP oil filter or Hyundai Oil filter.
Next fuel. Yes premium fuel isn't cheap and we are more than positive the dealership filled you up on 87. Do not beat the car on dealership fuel. Always use the highest octane available at the pump. Especially for N Series Cars.
Protect your ride! Always use good WeatherTech Floor mats or a similar product. This will greatly improve the longevity of your interior. 
Never idle your motor longer than 45 seconds! Believe it or not most engine damage happens at idle! This is because oil pressure is low and not flowing well. It is safer to rev a cold motor (within limits of course) than idle it to warm up!
Reach out to us if your a new car owner and have questions!! We have owned numerous Hyundai's and someone at N75 Motorsports can help you out!
Always enjoy your car responsibility.
---